Nashville Berklee Jam at The Rutledge
Monday, April 29 , 7:00 PM
Nashville Berklee Jam
with special guest

Bryan Beller

at The Rutledge
Topic: Being True to Yourself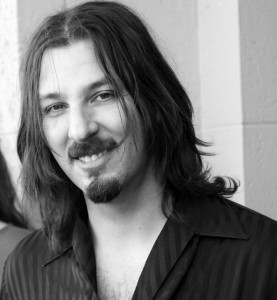 Our guest on this night will be solo artist, bassist, and fellow Berklee alum Bryan Beller. About to embark on a European tour playing bass for Joe Satriani, Bryan has also worked with Steve Vai, Mike Keneally, Dethklok, The Aristocrats, and R&B/soul-singing wife Kira Small. His talk will focus on being true to yourself and finding your own way in the music world. After the talk he will perform a brief set with the house band concluding with a special guest appearance by Kira.
This event is open to the public and free to Berklee alums with a $5 cover for non-alumni (each alum can have one guest get in for free).. There will be a sign-up sheet for the jam, which will be first come first serve (all styles welcome, if you would like to play original songs please bring number or chord charts).
The event is hosted by Berklee Alum and author of "The Nashville Musician's Survival Guide", Eric Normand '89.
Please e-mail him if you have any questions.
Doors: 6 PM
The Rutledge, 410 4the Avenue South, Nashville TN 37201