Luke Bryan
By Eric Normand
We were only halfway through our very first Nashville Berklee Jam at The Rutledge and those in attendance had received some amazing perspective, and enjoyed an inspired performance from one of Nashville's top songwriters, Dallas Davidson. After Dallas's portion of the night was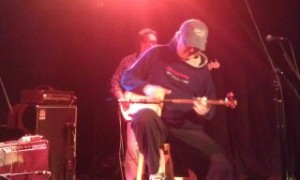 over we took a moment to reorganize and then began the open jam portion of this night.
Among those who performed were alums, Amanda Williams (also one of the organizers of this event), Mason Stevens, who played a Delta blues instrument known as the "Diddly Bo", drummers, John Rodrigue and Russell Garner, and bassist, Austin Solomon (Austin took a means solo in Cissy Strut). A few others from the Nashville music community also sat in on drums, Austin Marshall and Tom Drenon.
All the performances were strong and everyone who participated had a great time, but don't take my word for it, check out the videos below to get a better idea of what can happen at The Nashville Berklee Jam!
The Nashville Berklee Jam is held at The Rutledge on the last Monday of every other month, with the next event to take place on Monday, April 29 featuring special guest, Bassist, Bryan Beller (Joe Satriani, Steve Vai, Mike Keneally) who will also be joined by his wife, Kira Small.
For more info about future events, please visit the Nashville Berklee Jam website NashvilleBerkleeJam.com
If you would like to learn more about the Nashville music industry, please check out my website and book "The Nashville Musician's Survival Guide".