Our latest Nashville Berklee Jam at the Rutledge was a great success. This was our most well attended event to date during which we were treated to a master class about songwriting and some inspired performances during the jam that followed. On this night we were very fortunate to have hit songwriter and Peach Pickers member, Ben Hayslip as our special guest. I would like to thank fellow alum and guest blogger Shantell Ogden '05 for writing the following article.
'Perspiration not Inspiration' Ben Hayslip talks Songwriting at the Nashville Berklee Jam
By Shantell Ogden, '05
Ben Hayslip found his way from Evans, Georgia to the top of the country music charts. And, we were lucky enough to hear his story at the most recent Nashville Berklee Jam at The Rutledge in downtown Nashville, hosted by Eric Normand.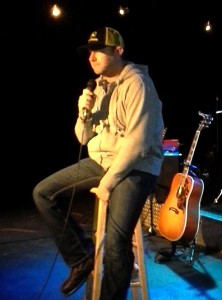 Ben attributes his success in the music business to three things: refusing to fail, working hard at it every day and writing songs that he loves.
But navigating the industry wasn't always an easy journey for Ben, who took his mom's advice and moved to Nashville in 1994 to join his childhood friend Rhett Akins (who then had a record deal).
On one hand, Ben had three publishing offers after his first year in Nashville to choose from. He had his first cuts within a couple of years with Trace Akins and Blackhawk. Other successes in his career, though, he worked for years to see.
"I spent a lot of years trying to be someone I just wasn't," says Ben. "I was trying to write songs that I thought other people would like, and put more chords in them because I thought I should. The moment I started to forget about what was on the radio and just write what I loved, things started to change in my career."
Ben had built up a successful company selling ball caps on the side while writing songs to provide for his growing family. He would sell caps from 7:00 a.m. until 1:00 p.m. every day, then write in the afternoon. His business was really taking off when he got a call from Rusty Gaston.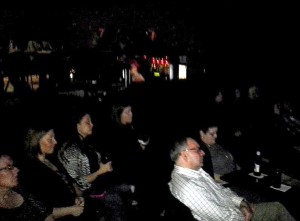 Rusty was starting a new publishing company, This Music, and he wanted Ben to be his first signed writer, but there was a condition.
"Rusty told me that he would only sign me if I focused on 100 percent on writing songs, not selling ball caps," Ben recalls. "He said that he believed that I had it in me to be a songwriter of the year. It was a really important shift in my focus and career."
Haylip's career really started to hit a new level when he focused on writing songs and 'doing what he loved.' When Ben and Rhett connected with Dallas Davidson, something even more magical started to happen.
"We just instantly knew each other because we had all grown up in Georgia," says Ben. "They understood who I was. We started writing songs that we loved and wanted to listen to, and it turns out that other people loved them too."
Their 'tailgate and truck' songs resonated with people and redefined country music. The songwriting trio, known as the Peach Pickers, has churned out dozens of hits in recent years, Ben with 15 number ones in five years to his credit.
"Even though I have a lot of songs in my catalog I can't sing, I can sing and play every one of my hit songs," says Ben. "I'm not the best musician or singer, but I think that if I can sing it so can Bubba driving down the road in his truck. There's something to that kind of
simplicity."
Ben recognizes that even though tailgates and trucks are still very real to him because of his rural roots, country music needs to shift into something different because "it's all been done." He's working on figuring out what's next every day he writes.
So what's next for this two-time Songwriter of the Year winner?
"I'd really like to someday be inducted into the Georgia Music Hall of Fame along with some of the legends I grew up listening to like Ray
Charles and Otis Redding," he says.
Given his work ethic, long list of success and passion for doing what he sets out to do, I have no doubt that it's just a matter of time.
For more information about Ben, find him on facebook or follow him on twitter. You can also watch Ben's talk and performances in their entirety below, special thanks to Jack Zander for videotaping this event.

The Berklee Nashville Jam is a bi-monthly event held on the last Monday of every other month at the Rutledge and hosted by Berklee alum, Eric Normand '89. The event, which is open to the public, is free for alumni and a guest; and $5 for non-alums. After the guest speaker, attendees are welcome to jam with the house band and others from the Nashville music community. For more information about the Berklee Nashville Jam, visit www.nashvilleberkleejam.com.